Tip Eject Relaod
A clean reload option for the environmental conscious lab
Designed for intuitive use and engineered for simple application, TipEject™ saves time, effort, and waste. Quality sterile tips are stored in translucent packaging, fully protected from exposure to environment and handling. Made from sturdy polymer construction, TipEject™ is 100% recyclable. Included in each TipEject™ package are 10 trays (96 tips/tray) and a rack base. Part number and lot number are printed on the rack base for easy identification and traceability.
Shielded From Contamination
Instructional Guide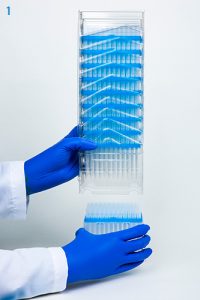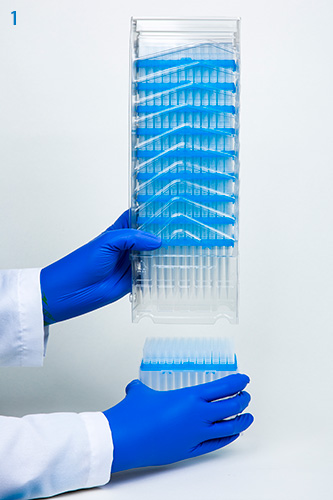 Remove lower protective rack base.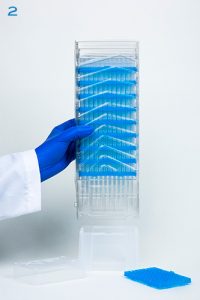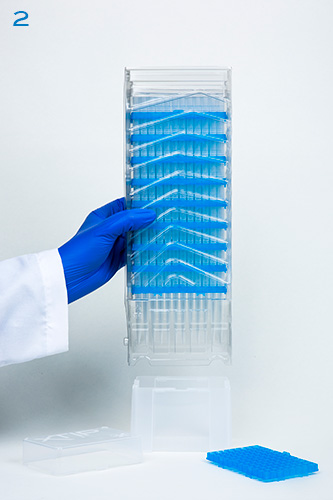 Align Tip Eject over empty Biotix rack.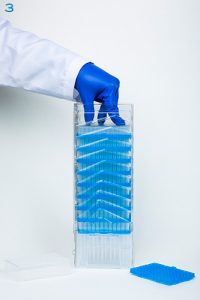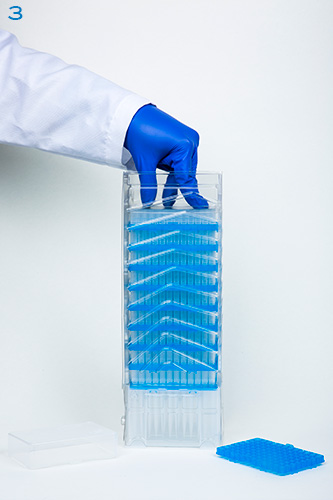 Push down until a "click" is heard, indicating tips are locked into rack.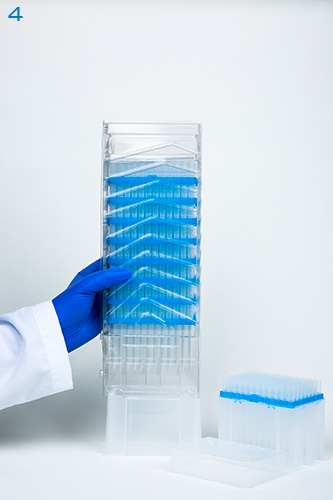 Replace over rack base.