xTIP4 LTS Compatible Pipette Tips
xTIP4 was created with an ergonomic design and high quality manufacturing to increase comfort and accuracy to maximize your results. Every lot is QC tested and certified to our high BioReady standards.
Sample xTIP4 Now!
FlexFit®
Flexible Proximal End
Allows you to securely seal your LTS pipette with less insertion force
than competitor tips. With FlexFit you won't find tips falling off your
pipette or uneven liquid levels just accurate and easy pipetting.
Watch Video
StarStop®
Positive Stop
StarStop is a positive stop feature that inhibits jamming tips on
which is the cause of high ejection forces. This feature aligns the tips
on multichannel pipettes, giving you even liquid levels and secure
seals across all channels.
Watch Video
X-Resin®
Low Retention
All Biotix tips are manufactured to be low retention to maximize
sample recovery and improve the accuracy of you experiments.
Blade®
Optimal Surface Area
Lowers the chance of hanging droplets formation
by optimizing surface area at the distal end of the tip.
With Blade, every aspiration saves you from the
hassle of tip touch off while improving precision and accuracy.
Convenient Packaging Formats
Racked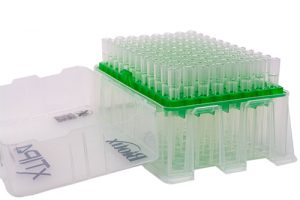 The Optimus rack is easy to use, secure, and resistant to multiple autoclaves. Available with filtered and sterilized options.
CleanPak Reload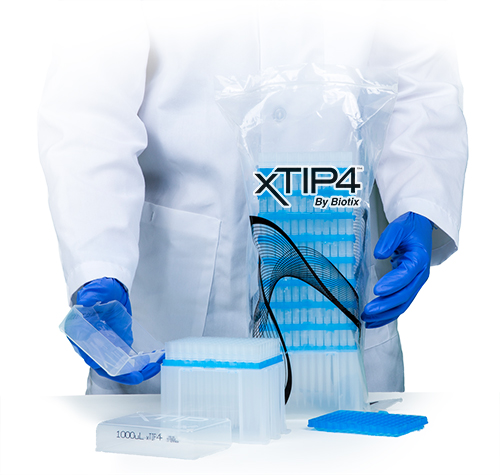 CleanPak is the reload solution for the lab that is looking to maximize lab space, reduce their environmental footprint and has a tight budget to work with. But that's just the start, see all the features that make this a great reload for your lab.